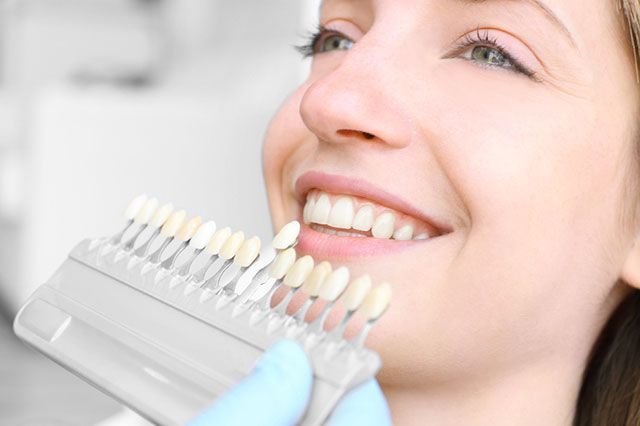 If you have been recommended for restorative dentistry procedures, then you undoubtedly have some complex treatment requirements. Restorative dentistry is designed to preserve the patient's natural teeth to the fullest extent possible, and this is achieved through the study, diagnosis and integrated management of affected teeth and supporting structures. However, there are some circumstances in which supplying the patient with prosthetic teeth is more effective in restoring their function and appearance.
When is restorative dentistry necessary?
Restorative dentistry procedures are most often recommended to patients who have:
Facial deformities
Sustained a large degree of damage to their mouth, most often as a result of advanced periodontitis, tooth decay, acid erosion or trauma
Undergone radiotherapy or surgery for oral cancers
Been diagnosed with sleep apnea
Regular jaw pain
Been affected by developmental conditions such as cleft lip and palate or hypodontia, and because of this, require multidisciplinary dental and medical care
Suffered trauma to the head or face, including jaw, neck, cheeks and mouth
Who will be involved in my restorative dentistry treatments?
Restorative dentistry often requires the involvement of a multidisciplinary team of professionals including:
Endodontists – specialists in root canal therapy
Prosthodontists – specialists in prosthetic teeth
Periodontists – specialists in gum and jaw health, and dental implants
Orthodontists – specialists in bite alignment and teeth straightening
Oral and maxillofacial specialists who are involved when medical problems may affect the teeth
The number of professionals involved in your restorative dentistry will depend on the extent of the work that you require to restore the function and appearance of your smile.
Restorative dentistry procedures
Casey Family and Cosmetic Dentistry is pleased to offer a number of different restorative dentistry procedures, some of which include:
Dental crowns
Dental crowns are an ideal solution for teeth that are badly decayed, eroded, cracked or have suffered some other form of damage. They sit over the top of the affected tooth, encasing it completely right down to the gum line. This restores the strength and function of the tooth, while also making it look and feel completely natural. Many patients also opt for crowns made from porcelain as they can be color-matched to your existing teeth, making them extremely discreet.
To fit a crown, it is necessary to either file down the affected tooth so that the crown can fit properly over the top, or build up the damaged tooth so that it is solid enough to support the crown. However, both are performed under a local anesthetic, making it a relatively painless and straightforward restorative procedure.
Implant crowns
Implant crowns, also sometimes referred to as dental implants, offer a modern twist to the traditional variety of this solution. While conventional crowns are held in place using permanent cement, implant crowns have the added benefit of being secured directly to your jawbone by way of a titanium implant post and connector. The post is screwed directly in to the jaw, where it fuses to the bone creating a virtually unbreakable anchor for the crown. This makes it a much more secure, robust and long-lasting alternative that many patients believe to be a better investment than ordinary dental crowns.
Dental bridges
A dental bridge is a long-standing and successful treatment that uses a device that replaces one or more missing teeth. The prosthetic tooth sits in the place of your missing tooth, and the device is secured in place using conventional crowns anchored to your existing healthy teeth. Position, function and the appearance of your smile is normally taken into consideration when planning a dental bridge.
However, implant technology is now being used successfully in dental bridges too, and it is now possible to choose an implant-supported bridge that is attached to implant posts in your jaw bone. This variety of bridge is often considered superior to the conventional alternative.
This list represents just a few of the procedures that we can offer our patients, to help them achieve a fully functional and beautifully natural smile. For further information on the restorative dentistry treatments that we can provide, or to arrange your consultation appointment, please visit our Oakton, VA dental office or call our friendly, knowledgeable team.